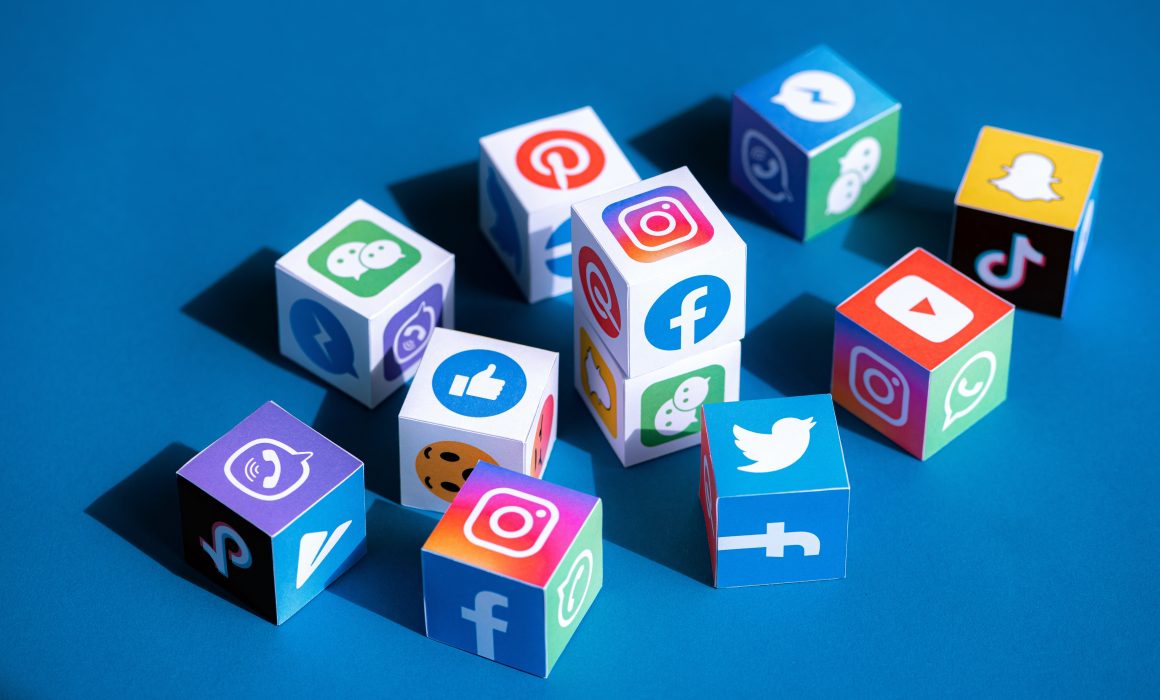 At a time when handshakes are verboten, meetings are virtual and foot-traffic to many businesses is negligible, there is, nonetheless, a powerful opportunity to connect with clients, potential customers and your greater community.
Embrace social media.
All those people staying home and keeping a safe distance?
They are apt to be active online.
According to Influencer Marketing Hub, "By 2021, more than 3 billion people will be using social media. What this means for marketers is that there is huge potential to reach a massive and engaged audience."
Facebook, Instagram, Twitter, YouTube, TikTok, Snapchat, LinkedIn, Tumblr, WhatsApp—there's no shortage of sites from which to choose. That's why it's important to research how best to connect with your different audiences.
At sproutsocial.com, there's an article by Jenn Chen entitled Social Media Demographics to inform your brand's strategy in 2020. Not only does it provide
demographic stats for some top social media networks, the breakdown includes age, gender, location, income, education and usage. It's worth comparing these finding to those at statista.com.
The State of Social Media in Canada 2020: A New Report From The Ryerson Social Media Lab, published July 13, 2020, provides more timely insight.
Once you've decided which platforms to use or concentrate your efforts, it's well worth investing in the tools and services to "do social" right, whether that involves quality equipment or expert help.
After all, social media apps and opportunities are constantly evolving—and at a rapid pace. There's always something new to learn and to try. In marketing terms, that means there's always a new opportunity to engage potential customers.
For inspiration, check out MenWithThePot, a social media sensation that's about food enjoyment and lifestyle potential. As its Facebook bio reads, in part, "Cooking [outdoors] is our passion and we want to take you for a short journey to experience that everything is possible with the right mindset."
You'll be convinced after viewing MenWithThePot's August 8, 2020 TikTok post. It's a slickly produced, visually captivating sensory feast. No wonder this pasta-making tutorial in the woods had been viewed 870,000 times by August 9.
But the audience and amplification didn't stop there.
A follower posted that TikTok pasta-making post on Twitter and by August 9, it had been shared nearly 25,000 times and liked by over 133,000 people.
The menwiththepot Instagram account has 85.700 followers and on the Facebook page, followed by about 21,400 people, you discover menwiththepot are "two Polish lads living in N.Ireland for the last decade."
With creativity, video and food-styling skills and culinary finesse, these "lads" have created an impressive fanbase across multiple demographics.
And that's definitely something to chew on.
Here's a final tidbit to consider:
Despite the controversy related to TikTok, and its popularity with teens, it is not an app to be ignored. As Katie Sehl stated in a May 7, 2020 post on Hootsuite's blog TikTok's growth has been "explosive."
She also notes, "TikTok ranks sixth among apps for consumer spending worldwide" and mentions users include personal finance gurus and human resources pros.